We hope you all had some time this summer to relax, recharge, and reconnect with family and friends. Our staff at Diagnostic Center North have been busy developing new trainings and revising some of our current projects. We have started scheduling in-person assessments and will also be sending staff to school sites to conduct observations and assessments this year. We look forward to collaborating with all of you this year!
Sincerely,
Gloria Mau
Director
---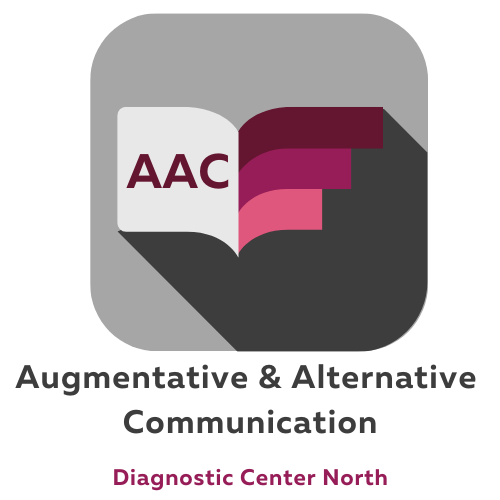 Augmentative & Alternative Communication
Building a Foundation of Language and Literacy for Students with Complex Communication Needs
Presenters:
Janet McLellan, Ph.D., M.A., CCC-SLP-L, Speech Language Pathologist
Alison Pentland, M.A., CCC-SLP, Speech Language Pathologist
Liz Arenas, M.S., CCC-SLP, Speech Language Pathologist
Sharon Reyes, M.S., CCC-SLP, Speech Language Pathologist
Intended Audience:Speech Language Pathologists, Special Education Teachers, BCBA, Occupational Therapists, Administrators
Dates: (Tomorrow) August 18, August 25 and September 1
Time: 2:00p - 3:30p
Instructional Time: Total 4.5 hours, 3 hour-and-a-half sessions
Where: Online (Zoom)
A foundation of language and literacy skills is essential for social, functional, and academic progress for all students. But Jonny is "so low," he can't walk or talk. Susie just rocks and screams all day. Mary isn't using her device and Fred just asks for cake. How do we move beyond cause effect switches and requesting to help students understand language and express themselves? This series will explore how we can help students with significant disabilities build the language and literacy skills they need. The first session will address how to assess current levels and create measurable goals that will make meaningful change in students' lives. The second session will address creating a communicative environment including communication tools. The final session will discuss ways to provide integrated language and literacy interventions. Content will be applicable for professionals serving students with complex communication needs of all ages/grade levels.
Participants will learn how to:
Determine students' language and literacy levels
Write relevant and measurable goals
Build essential language and literacy skills
Move beyond cause/effect switches and requesting
Help studentsparticipate inmeaningful interactions
Integrate communication tools into everyday activities
Create learning environments that support communication
Registration for Building a Foundation of Language and Literacy
---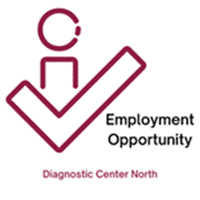 Employment Opportunity
Speech-Language Pathologist (Teacher Specialist)
Final Filing Date: Until Filled
---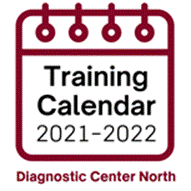 Training Calendar 2021-2022
DCN's Training Calendar for the 2021-2022 academic year is now available on our website.

All trainings will be presented virtually through December 31, 2021.
Trainings in 2022 may be virtual or in-person pending health and safety requirements.

If you are interested in attending a listed training, please check the DCN Training Calendar and contact the hosting SELPA to ask if there's space to join.
If they are able to accommodate, the SELPA will provide you with the link and/or details.

Please send any additional questions to ContactUs@dcn-cde.ca.gov.
---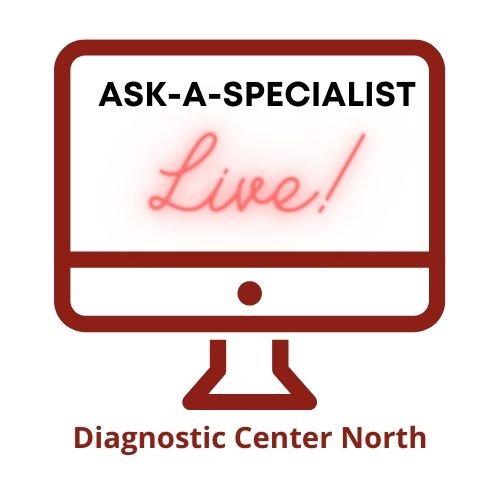 Ask-a-Specialist Live!
Ask-A-Specialist LIVE! resumes Sept. 8th and will continue on a bi-monthly basis.

The dates and topics for Fall 2021 are updated on the table below and DCN's website.
If you would like to submit a question in advance, please email contactus@dcn-cde.ca.gov, and be sure to:
include the Date and Topic in the Subject Area

leave out any identifying student information (e.g. Name, DOB, gender, etc.)
We will do our best to prioritize the questions submitted or contact you afterwards if needed.
| Dates: (3:00p - 4:00p) | Topics |
| --- | --- |
| Wed, Sept 8 | Autism - supporting students as they return to in-person learning |
| Wed, Sept 22 | Impact of Trauma on Brain Development |
| Wed, Oct 6 | Behavior & Mental Health |
| Wed, Oct 20 | Impact of Attention-Deficit/Hyperactivity Disorder (ADHD) |
Ask-a-Specialist Live! Zoom
---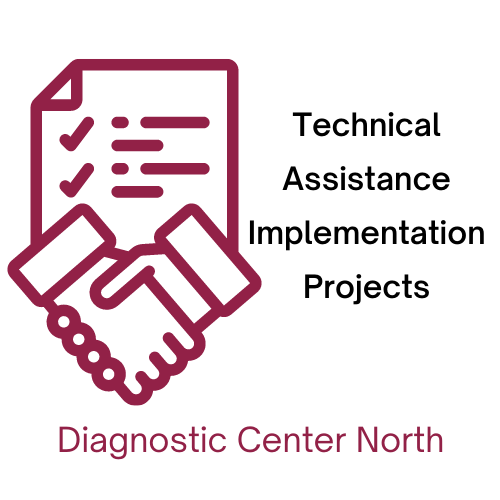 Technical Assistance Implementation Projects
Technical assistance implementation projects are individually designed to meet specific LEA or SELPA needs. Projects are designed to provide in-depth content training and multiple levels of follow-up support including hands-on coaching and technical assistance with on-site collaboration. These projects include multiple service days that may be interspersed over a period of weeks, months or several years to ensure sustainability and scaling up.
General Requirements:
Evidence of administrative support for the project must be provided

Participants must be part of district, SELPA or County Office of Education team

All participants must commit to fully participate in the training project and agree to "homework" and attempting recommendations/strategies between sessions
How to request:
Due to our time commitments, projects are available on a limited basis. If you have an idea or a need for a technical assistance implementation project and would like to start something this year, please contact the Diagnostic Center Director, Gloria Mau at 510-794-2500; gmau@dcn-cde.ca.gov. Depending on your request, we may be able to initiate a project this school year.
Possible project topics include (but are not limited to):
Autism Spectrum Disorders Students with Intellectual Disabilities

Best Practices for Secondary Transitions

Multi-Tiered Systems of Support (MTSS) and Special Education

Social-Emotional Learning in the Classroom
---
Contact Us

Gloria Mau
Director
gmau@dcn-cde.ca.gov
(510) 794-2498

Heather Cantero
Assistant Director
hcantero@dcn-cde.ca.gov
(510) 818-2250
Joanne Shen
Assistant Director
jshen@dcn-cde.ca.gov
(510) 818-2251
Quick Links

External link opens in a new window or tab.