Assessment Updates
Diagnostic Center of Northern California resumed in-person testing on Monday, May 3rd with strict health and safety protocols.In-person testing for a limited number of students will take place in the month of May only. Districts and families with in-person testing scheduled this month have been contacted. Assessments will continue to be scheduled based on the order applications were received. We will reach out to all districts and families who await in-person testing with carry-over updates for the 2021-2022 school year.
We are continuing to accept any referral applications. Please contact us with any questions you may have and to discuss possible referrals - ContactUs@dcn-cde.ca.gov.
---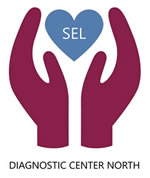 Social-Emotional Learning Forum
Our SEL session on May 11th will be postponed due to a family emergency. We apologize for any inconvenience and hope you will join us in the Fall of 2021 for more SEL sessions.
POSTPONED - Tuesday, May11 -How to Build SEL Skills Using Everyday Opportunities
---
Professional Development Preview for 2021-2022
Please refer to the link below for a preview of DCN's 2021-2022 Professional Development Opportunities. DCN's full 2021-2022 Training Brochure with instructions for registration will be sent to SELPA's by the end of May.
Professional Development Opportunities At-A-Glance 2021-2022 (PDF)
---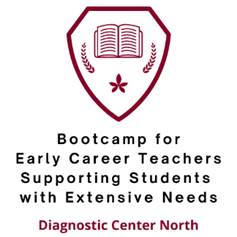 Bootcamp for Early Career Teachers Supporting Students with Extensive Needs
NEW! - DCN is developing a hands-on, interactive experience for early career teachers (ex. credential candidates, student teachers, interns, and those within the first 2-3 years of teaching special education). Participants will gain deeper understanding of how to design and maintain effective classroom settings for students with extensive (moderate/severe) needs and content will be applicable for all age and/or grade levels.
We are looking for a small cohort to participate in our June 2021 session. If your district is interested in scheduling our Bootcamp for Early Career Teachers Supporting Students with Extensive Needs, please email contactus@dcn-cde.ca.gov with the information below. If we are unable to schedule your district or school in June, we will keep your information on file for future sessions.
Email sample to copy & paste:
To: ContactUs@dcn-cde.ca.gov
Subject: DCN-Teacher Bootcamp
Name & Title:
District and/or School:
Number of Staff Interested:
For more details, please access the following links:
Bootcamp for Early Career Teachers Supporting Students with Extensive Needs Flyer (PDF)
Bootcamp for Early Career Teachers Supporting Students with Extensive Needs Information Sheet (PDF)
---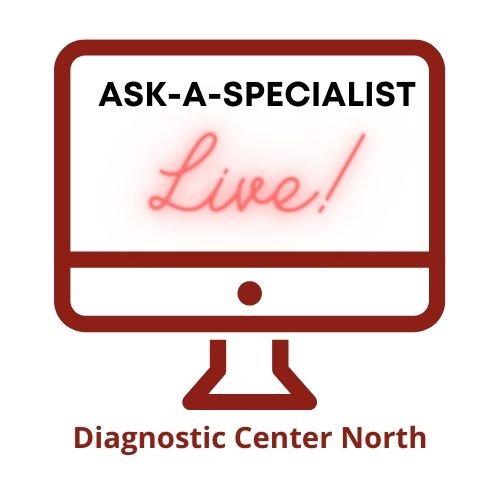 Ask-A-Specialist Live!
Ask-A-Specialist LIVE! - will end for the current school year on Wednesday, May 26th and resume in September for the 2021-2022 school year. Please note, moving forward it will take place only on Wednesdays from 3:00pm to 4:00pm (excluding holidays). The new dates and topics for May 2021 are included in the table below.
If you would like to submit a question in advance, please send an email to contactus@dcn-cde.ca.gov, and be sure to:
include the Date and Topic in the Subject Area
leave out any identifying student information (e.g. Name, DOB, gender, etc.)
We will do our best to address the questions submitted in advance or contact you afterwards if needed.
| Dates | Topics |
| --- | --- |
| TODAY! May 5 | Selective Mutism |
| Wed, May 12 | Reading interventions |
| Wed, May 19 | Patterns of Strengths & Weaknesses (PSW) |
| Wed, May 26 | Students with Extensive Supports (A.K.A. Moderate/Severe) |
Where: Ask a Specialist Live! Zoom Link
* As per schedule above on Wednesdays from 3:00pm to 4:00pm
---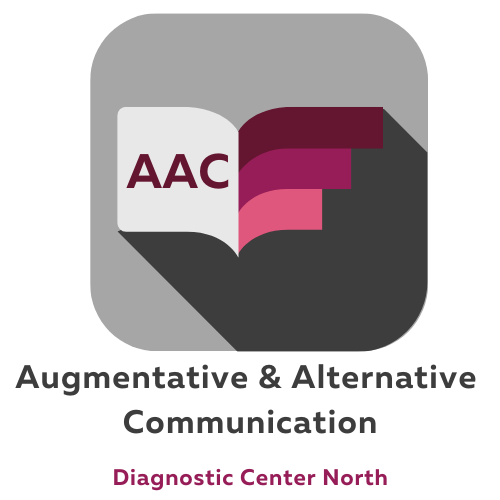 Building a Foundation of Language and Literacy for Students with Complex Communication Needs
August 2021
This series will explore how we can help students with significant disabilities build the language and literacy skills they need. The first session will address how to assess current levels and create measurable goals that will make meaningful change in students' lives. The second session will address creating a communicative environment including communication tools. The final session will discuss ways to provide integrated language and literacy interventions. Content will be applicable for professionals serving students with complex communication needs of all ages/grade levels.
| | |
| --- | --- |
| Dates: | August 18, August 25 and September 1 |
| Instructional Time: | Total 4.5 hours, 3 hour-and-a-half sessions |
| Time: | 2:00pm - 3:30pm |
| Intended Audience: | Speech Language Pathologists, Special Education Teachers, BCBA, Occupational Therapists, Administrators |
| Type: | Online (Zoom) |
Information regarding registration will be available by the end of May in our Professional Development Opportunities Brochure.
---
Contact Us

Gloria Mau
Director
gmau@dcn-cde.ca.gov
(510) 794-2498

Heather Cantero
Assistant Director
hcantero@dcn-cde.ca.gov
(510) 818-2250
Joanne Shen
Assistant Director
jshen@dcn-cde.ca.gov
(510) 818- 2251
Quick Links

External link opens in a new window or tab.